AREA FACTS
Why Grand Bahama Island was chosen for Ginn sur Mer
The Bahamas
The Bahamas, a member of the British Commonwealth, is an archipelago of more than 700 islands and 1,000 keys located just off the coast of Florida. It is already the #1 non-U.S. tourism destination for Americans.
The diversity of the islands combined with economic and political stability are the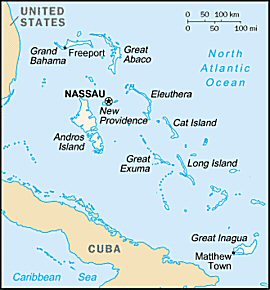 reasons why so many international companies call The Bahamas home.
Grand Bahama Island
Grand Bahama is a 96-mile island and is the closest of the Bahama islands to Florida and the U.S. Only relatively small portions have been developed.
The towns of Freeport and Lucaya have become favorite destinations for the large cruise ships that dock at the Grand Bahama port. Their casinos, resorts, straw market and tropical entertainment are tourist favorites along with the island's endless beaches.
Why Grand Bahama Was Chosen for Ginn sur Mer
The easy answer for selecting Grand Bahama to become home to Ginn sur Mer is it offers powder-white beaches, crystal-clear waters, the world's third largest coral reef, and excellent fishing -- everything you would want in a beautiful vacation resort. But there are many more reasons why Ginn Clubs and Resorts chose this island over all others:
For all these reasons, Grand Bahama was chosen as the site for Ginn sur Mer. The decision is one that will change the history of this small Caribbean island and result in an incredible one-of-a-kind resort, the likes of which have never been seen before.