About Us
Condo Hotels Bahamas
Every now and then you hear of a project, an undertaking that is so massive and so creative, that you just have to learn more, if for no other reason than to see if it's for real. That was the case when we first heard about Ginn sur Mer.
We were so dazzled by the initial plans that four of us, including our CEO and president, hopped on a plane to visit the site in the Bahamas and meet with the Ginn sur Mer development team. We came away even more impressed than we expected.
Why We Chose to Focus on Ginn sur Mer
What's our perspective? Well, Condo Hotels Bahamas is a website belonging to Condo Hotel Center, www.CondoHotelCenter.com. For the past few years, Condo Hotel Center has been the leader in condo hotel sales worldwide.
Comprised of experienced vacation home ownership specialists, we've been involved in the sales of all kinds of projects. These have ranged from exclusive 50-unit boutique condo hotels to massive mixed-use properties built by some of the biggest names in the hospitality field like Trump International, Starwood, Hyatt, Hilton and Ritz-Carlton.
But never before have we encountered a project of the caliber and magnitude of Ginn sur Mer. For that reason, we focused our research team on learning everything they could about this property and its location, so that we could knowledgeably introduce it to our clients via this website and via our Ginn sur Mer Report.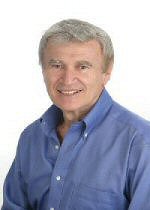 In Business Since 1970
Condo Hotel Center is owned by parent company Sheldon Greene & Associates, Inc., a Florida-licensed real estate brokerage in business since 1970.
Sheldon Greene, CEO, has been a well-respected broker in Florida for over 35 years, originally specializing in the sale of hotels, and since 2002, focused on condo hotels.
Sheldon's main role with the firm is that of visionary as well as working with developers around the world to bring their condo hotel projects to fruition.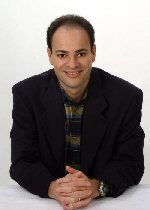 Joel Greene, Sheldon's son, has 20 years of experience in hotel brokerage and is considered an expert in the condo hotel field. He serves as president of Condo Hotel Center. He is also the founder of Condo Hotels Dubai, the leading seller in North America of Dubai condo hotel units and World Class Condo Hotels, a division dedicated solely to marketing Trump properties.
How Do We Work?
We're real estate brokers, but our focus is on providing quality information - facts, pictures, prices and advice. You'll never get a hard sell or pushy sales pitch from us; that's just not our style.
Best of all, our services to buyers are FREE! Like most real estate transactions, our fees are always paid by the developers, who in this case is Ginn Clubs & Resorts. Our information and assistance in purchasing a Ginn sur Mer vacation home costs you, the buyer, nothing.
Furthermore, you should know that THE PRICE IS ALWAYS THE SAME whether you utilize a real estate broker's services or buy directly from the developer.
The difference is, we can provide you with a wealth of information as well as objective advice on Ginn sur Mer, and other properties if you prefer, giving you the ability to comparison shop and make an informed decision.
Contact Us Today
It would be our pleasure to assist you in determining if a vacation home at Ginn sur Mer is right for you. Please feel free to request our Ginn sur Mer Report or to contact us with your specific questions. There is no cost, no obligation.
You'll always receive a prompt, informative response. We look forward to working with you.
Condo Hotels Bahamas
A Division of Condo Hotel Center
(954) 450-1929
Condo Hotels Bahamas is a division of Condo Hotel Center, which is owned by parent company Sheldon Greene & Associates, Inc., a licensed real estate broker. Sheldon Greene & Associates is not an exclusive agent for Ginn sur Mer.